THE INTERNATIONAL BIODYNAMIC FEDERATION
"Agriculture is the expression of an active formative meeting between mankind and the natural world" – International Demeter Biodynamic Standards.
The International Biodynamic Federation, also known as "Demeter" after the Greek goddess of the harvest, is the source of this statement. It's one of the opening principles contained in a 162-page document that lays out legally binding criteria for the production, processing, and labelling of food that can be certified "biodynamic" the world over. Only if products pass the standards can they have "biodynamic" in their title or carry the Demeter logo on their packaging. There are 5,000 farms on their roster in 50 countries; local, approved inspection bodies re-visit them and re-certify annually.
The regulations go on to say, "All biodynamic farmers and growers practice organic methods of production and share very similar certification standards. Both also share similar aims and ideals, but biodynamics has metaphysical and spiritual roots that organics does not… If the only concern is with adherence to formalities, or loopholes are sought for economic advantage, one should practise agriculture in some other fashion…"
In the UK, the Biodynamic Association ("BDA") are the only body that can certify biodynamic products. One of six currently active that can certify organic, approved by the British Government Department DEFRA. They're ensuring that everything meets European Laws [Regulation No 834/2007 & No 889/2008] about organic produce and that there is documentary evidence, independently audited, to prove it. When we had to choose a certifier for our Bruichladdich unpeated organic whisky, first released in 2009, it was Biodynamic Association Organic Production Standards that we opted for, with the idea of going further one day – of making fully biodynamic whisky.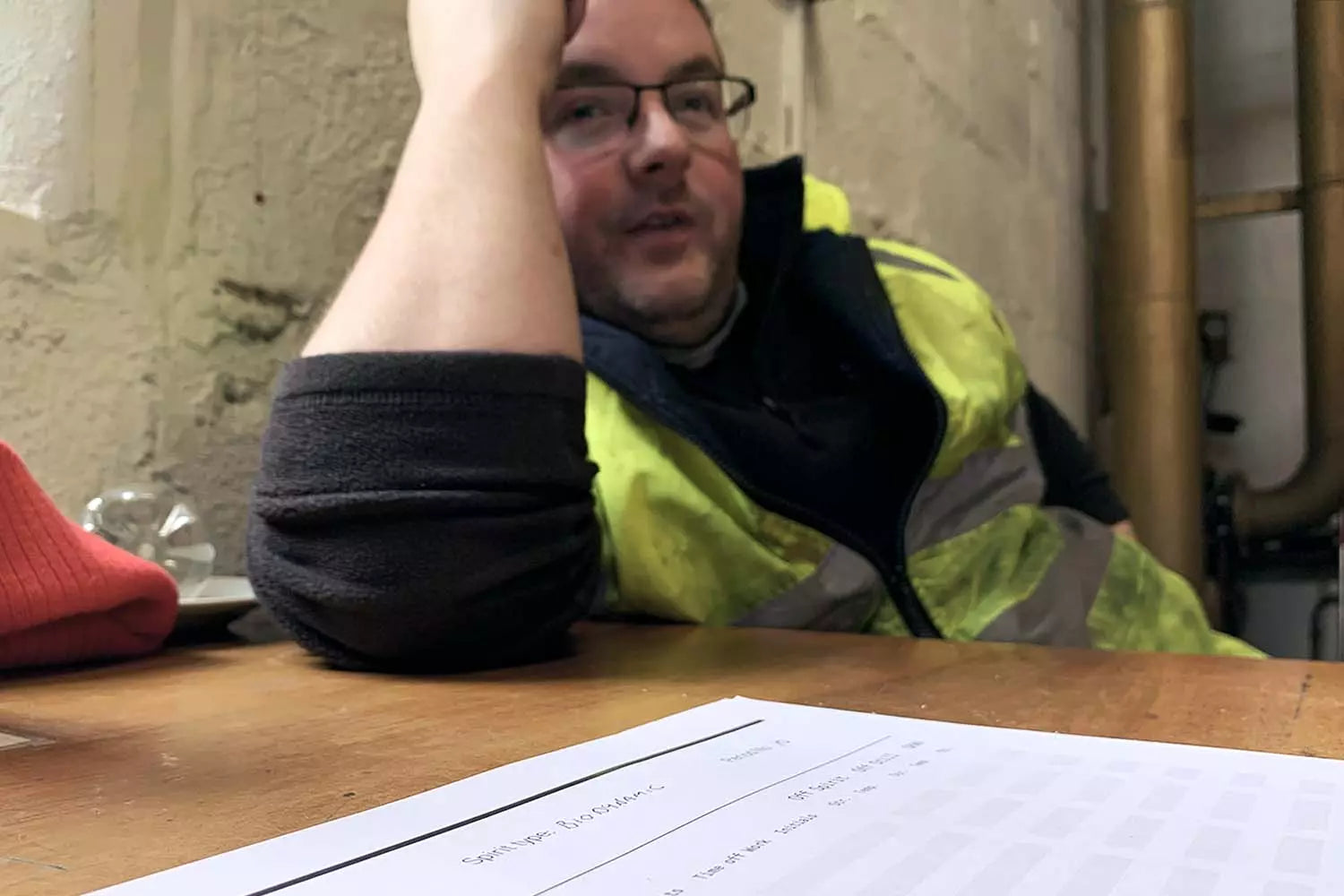 BIODYNAMIC BARLEY
At that time, under the leadership of Mark Reynier, now at Waterford Whisky, we couldn't find a farm growing malting barley biodynamically in Scotland. And it was actually Demeter UK who found us a partner in Richard Gantlett of Yatesbury House Farm, and encouraged him to go through with the certification process – with the promise we would be his buyer if he did! Ten years later, we were able to release the first whisky in the world to be adorned with the Demeter logo - The Biodynamic Project - using stocks we had maturing in the warehouses, made from Richard's barley.
As described in the International Demeter Biodynamic Standards, "An authentic product… whose composition and life history is transparent for all traders and consumers to see… Responsibility toward humankind and the environment should be in the foreground at each step."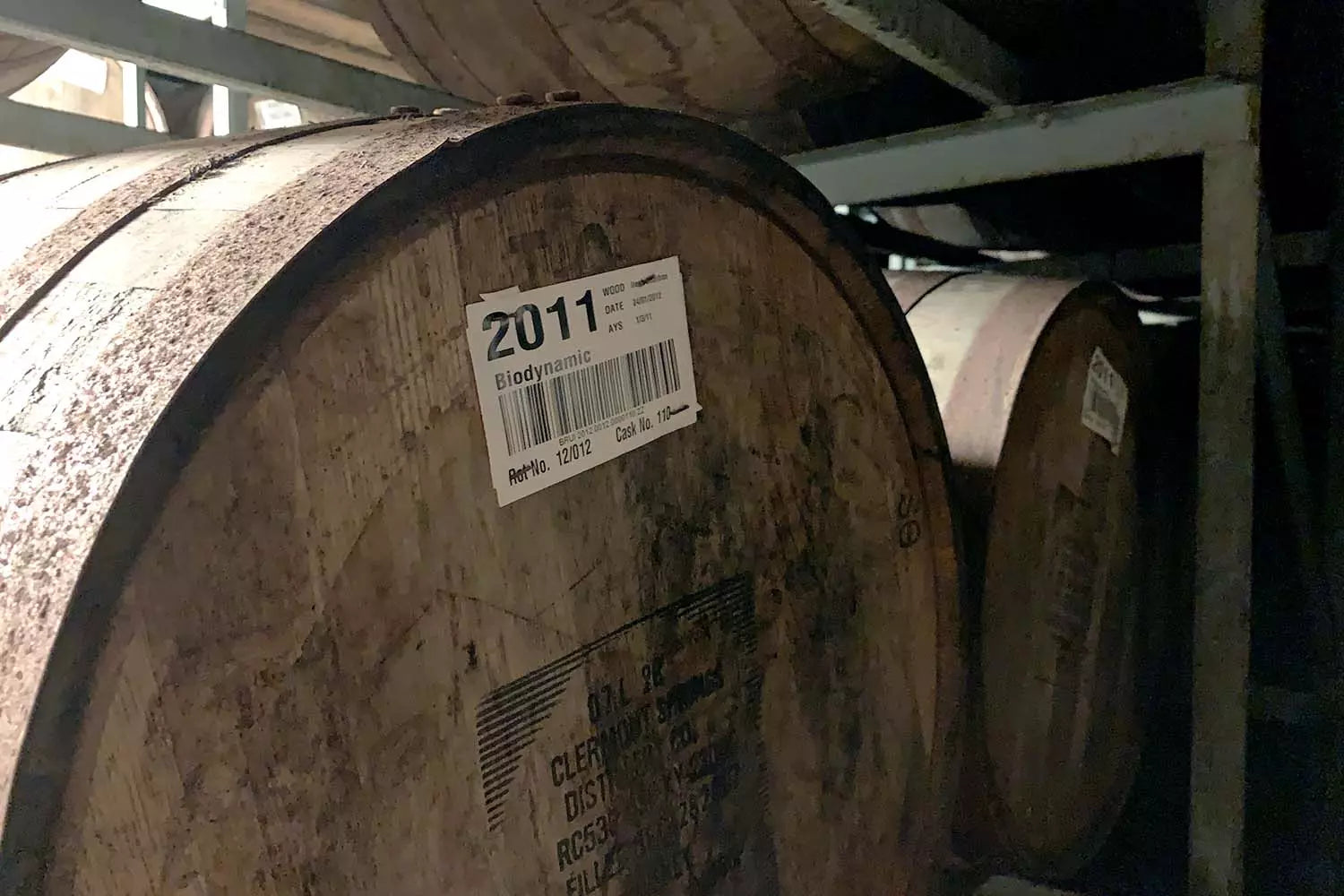 OTHER ORGANIC INGREDIENTS?
Apart from the barley, the yeast we use isn't organic but is considered to have a minimal presence in the final whisky (just some of its finer flavour compounds make it through the distillation), so it passes inspection. The water for production is verified by routine testing and screened for any non-natural residues, as is the spring water for bottling.
It isn't just the raw ingredients that have to be checked by such certification bodies but also the processes. There's an annual visit that our Quality and Compliance Manager, Lawrence Vellam, and Assistant Distillery Manager, Gordon MacDougall, manage. Someone from the Association checks that everything in our systems and records and labelling meets with the requirements to retain certification. The maltings also have to be independently certified; Bairds currently supply organic malted barley to us and only one other distillery.
For us, because we also make non-organic products with the same equipment, we have to be additionally scrupulous that there's no cross-contamination. As Lawrence says, "It has to be organic right through, every link of the chain. That then allows us to certify the finished product."
In practice, what that means is eliminating any non-organic residues. Our mill is hoovered inside. Any grain handling areas that we can't directly access, we flush through with organic barley. Our wooden washbacks, the fermentation vessels, are individually steam cleaned every week as standard. Our feints, which are reserved alcohols from previous distillations, are kept separate for all the different spirit types that we make. When feints are changed, the feints receiver tank is hot washed. To make doubly sure, in the production period before switching to organic, the last milling will finish with an amount of organic malt to "flush through" the milling equipment. This means there'll be a bit of organic in the previous batch of spirit, which won't ever be called 'organic'.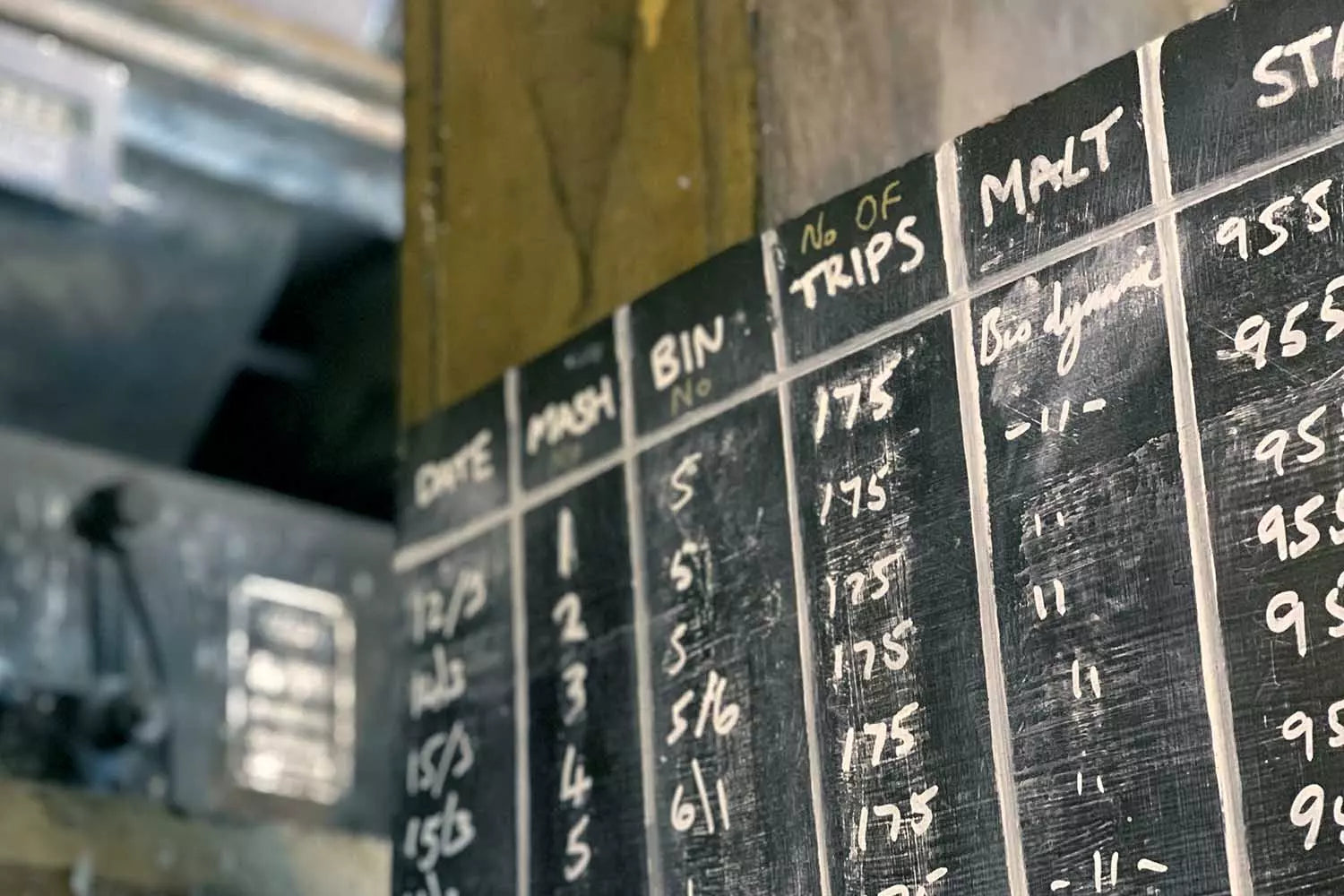 OUR LAST ANNUAL INSPECTION FOR ORGANIC CERTIFICATION, IN OCTOBER 2020, HAD TO BE CONDUCTED THROUGH ZOOM AND SUBSEQUENT EMAIL CORRESPONDENCE. RIGOROUS REGULATIONS AGAINST A BACKDROP OF THE GUITARS, WALL-ART, AND KNITTED SWEATERS OF HOME-WORKING.
ORGANIC WHISKY
To date, the organic whisky we have released has been all-Bourbon maturation. The reason for this is that we've been trying to understand the flavours coming from the barley that has been grown in this way, compared to barley grown in other ways, or other organic farms, without any distraction caused by the influence of casks. Alongside Bere Barley and Islay Barley, it's been part of our Barley Exploration Series.
To avoid the mixture of organic and non-organic whisky, we have a rule that organic spirit can go into "first fill" casks only (including virgin oak) or into second or third fill casks only if they've previously been used to mature our organic spirit. But we hold stocks of organic spirit in all sorts of other wood – sherry, wines – we often make use of such stocks in The Classic Laddie Vattings – it's not classified as organic so it's our prerogative to use whatever Adam feels is right! Find out more about Classic Laddie recipes.
CASK TYPE
An exciting recent development has been to take forward the conversation with our certifiers about different cask types. "Casks are not counted as an ingredient, but as a processing aid," Lawrence explains, "as they are not adding volume, they are changing the character. Mostly what is in a cask is alcohol and water; flavour compounds make up less than 1%. Phenols, for example, they're measured in parts per million, they're a fraction of a percent."
We've sent representative samples of spirit that has been in various casks to our laboratory partners, Tatlock and Thomson, for analysis. In principle, it's promising. For example, wines certified as organic are permitted to add preservatives such as sulphur dioxide (E220) and potassium sulphite (E224) to carefully specified levels. When they analysed our spirit to ascertain whether these sulphites could be among the other chemical compounds gained from the wood during maturation in wine casks, they were below the detectable limit.
REGENERATIVE AGRICULTURE
So is it all worth it? "Organic farmers play a dual societal role; they are meeting a consumer demand for organic products, whilst delivering public goods by contributing to the protection of the natural environment and the creation of a sustainable rural economy" - BDA organic standards. In the food business, considerations of sustainability, climate change, soils, and transparency are well advanced. Why not also in drinks?
We want to be part of an industry that creates value for farmers who champion the soil's needs, or capture carbon in the land, or foster biodiversity. We aim to commercialise a different system, regenerative agriculture, as validated so authoritatively and comprehensively by these certification schemes. As we continue with progressive purchasing policies like these, you might say we're already on our way.