Bruichladdich Projects
BRUICHLADDICH DISTILLERY'S 'FARMER FIRST' PHILOSOPHY
As a natural, agricultural product, whisky is produced in harmony with the land and depends on the health of biodiversity, soil and water. As a distillery, we are accountable for our impact, and it starts with growing our essential raw ingredients.

We use 100% Scottish barley for our single malts, with over 50% of our barley grown on Islay. We currently work with 20 local farming partners on the island to source our essential raw ingredients.
We are increasingly aware of our contribution of emissions to the farming sector, and as a business that works to balance profit and purpose, it is important for us to work closely with our farming partners to reduce our impact.

Working with a collective of local farmers on Islay not only reduces our transport emissions but allows us to help develop new soil-improving practices, avoid monoculture, and promote climate happy crops – while supporting our resilient and hardworking agricultural community.
The regeneration Project
The Regeneration Project was not born out of a commercial need to create a new product. Rather, it began as a conversation between Bruichladdich Distillery Production Director, Allan Logan, and one of our youngest farming partners on Islay, Andrew Jones. Keen to improve the agriculture cycle of Coull farm, Andrew Jones decided to grow Rye – a beneficial rotational crop, allowing his fields to recover and absorb the nutrients needed to continue growing barley for whisky production.
Discover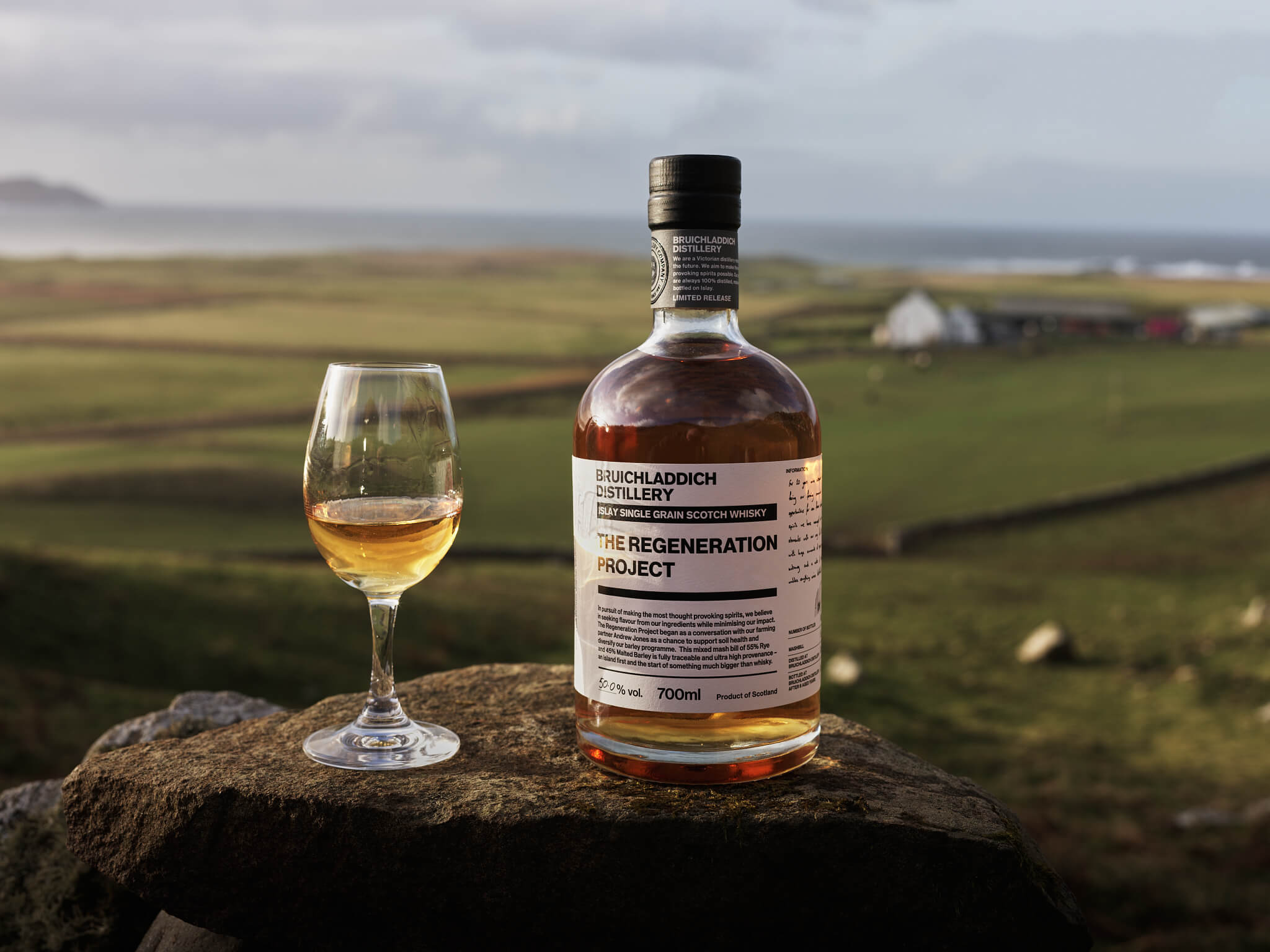 The Biodynamic
Project
The Biodynamic Project is the second small-batch experiment to be released from Bruichladdich Distillery and seeks to answer the question of whether whisky can save our soils. In this world-first biodynamic Scotch whisky release, we have hope that it can. Distilled in 2011, from biodynamic barley grown on carbon-negative Yatesbury House Farm, this is a revolutionary whisky that demonstrates the power of connection from farmer to glass.
Discover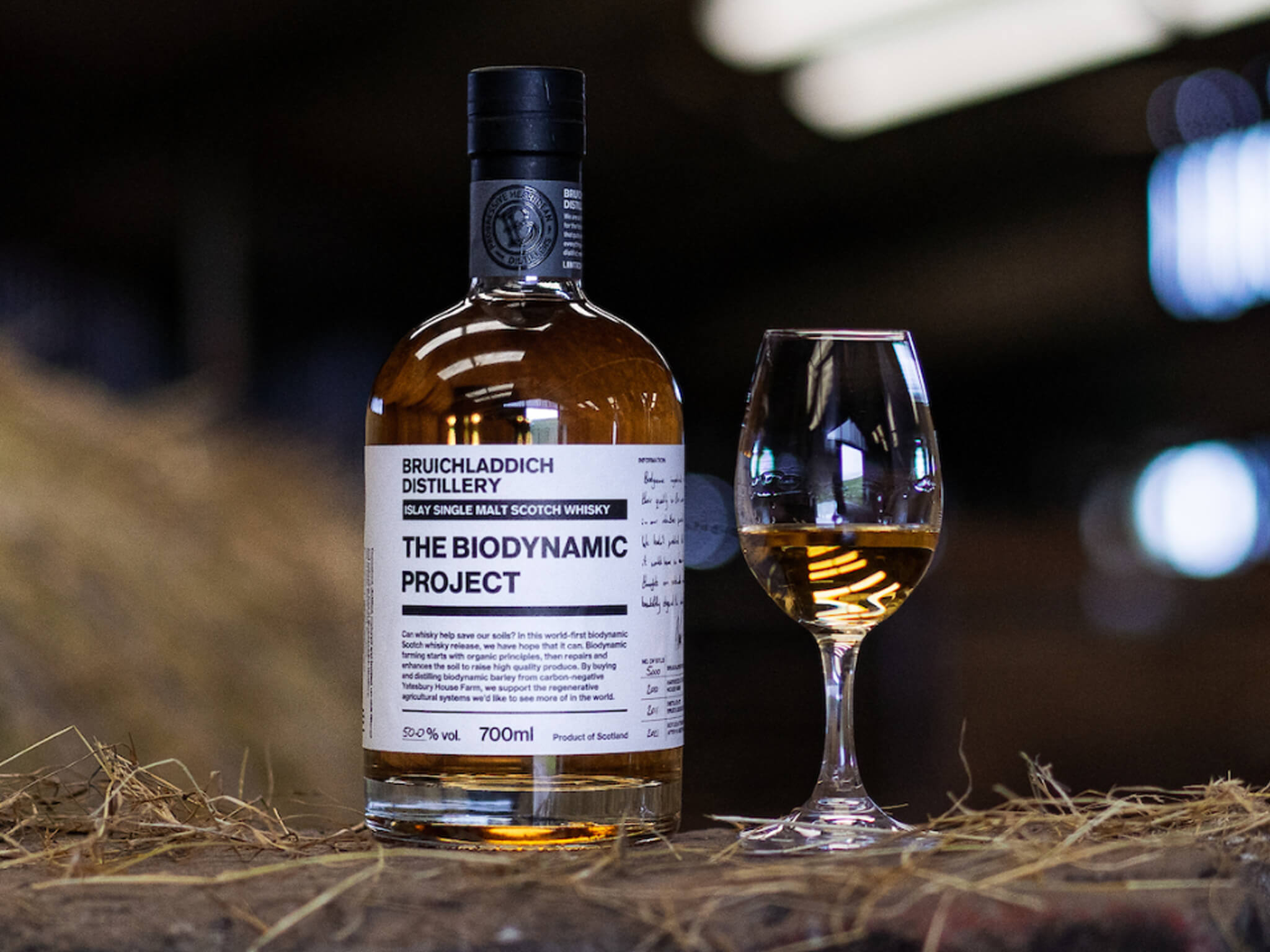 The Ternary Project
The Ternary Project is the first in a series of small-batch experiments from Bruichladdich Distillery. Taken from the inner workings of our Head Distiller's sample room, these non-conformist spirits are born out of curiosity. Composed of three parts, The Ternary Project is made up of our three most renowned single malts; Bruichladdich, Port Charlotte and Octomore. 
Discover
"The Regeneration Project is the perfect example of seeking flavour while minimising our impact - the pursuit of something bigger than whisky."